Apache
All posts tagged Apache
See on Scoop.it – Corporate Challenge of Big Data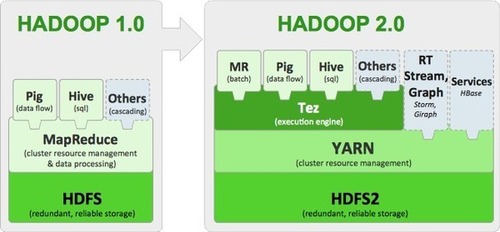 Apache™ Tez generalizes the MapReduce paradigm to a more powerful framework for near real-time big data processing.
See on hortonworks.com
See on Scoop.it – Corporate Challenge of Big Data

Red Hat has outlined its big data strategy today. The company has announced that it is going to contribute its Storage Hadoop plug-in to the Apache Hadoop open community as a part of its big data strategy. Ranga Rangachari, VP and GM of Red Hat, storage business unit, claimed that opening their product to the comity will help transform Storage Hadoop into a highly robust, Hadoop compatible file system for big data. Red Hat plans to inform its customers that they will need to eventually dump HDFS and start using Red Hat's Storage Server.
See on www.toolsjournal.com