See on Scoop.it – Corporate Challenge of Big Data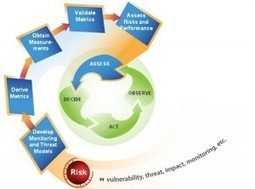 Phishing, social engineering and other tactics that are more con job than hacks are hard to identify and defend against without human help.
Seventy-six percent of network intrusions during 2012 used weak or stolen credentials, and two thirds of all breaches remained undetected for months after the initial penetration, according to the Verizon report. It's not possible to plug all the holes a human can create, but should be possible to identify many of them, as well as the situations in which it is likely a human's judgment was compromised – possibly before any real damage is done, according to Lorrie Cranor, associate professor of computer science, engineering and public policy at Carnegie Mellon University.
See on slashdot.org