See on Scoop.it – Corporate Challenge of Big Data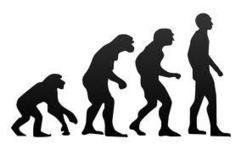 Over the past several years, Big Data has gone from being a somewhat obscure concept to a genuine business buzzword.
However:-
1.  The task of streaming and analyzing batch, near-real-time and real-time data in a comprehensible form is beyond the capabilities of most in-house IT departments, and will require outside expertise.
2. Its earliest stages began more than a decade ago with the increasing focus on unstructured data, and since then companies have been steadily experimenting with and building capabilities and best practices.
3. Big Business doesn't yet 'get' Big Data. You'd think big enterprises would have captured a 360-degree view of their customers by now.
4. Housing your own data is too cost-prohibitive.
5. Although Hadoop gets 80% of the Big Data attention, it's only 20% of the solution.
See on blog.infochimps.com