See on Scoop.it – Corporate Challenge of Big Data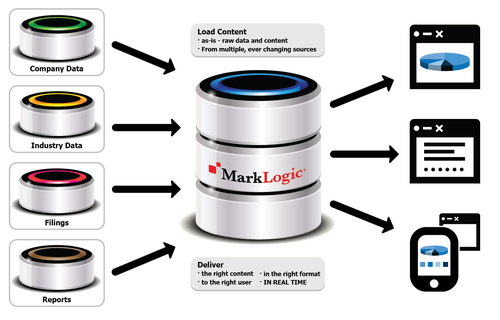 As data explodes in the enterprise, precise search and discovery of information is needed for mission critical decisions.
With sub-second search capabilities over billions of records and the ability for 100's of thousands of simultaneous targeted searches, MarkLogic provides the most advanced Big Data search.
With MarkLogic, organizations can index and search data and content "as-is" from multiple, ever-changing sources – and create multiple highly tuned search interfaces for their users and customers, leveraging a single search and database infrastructure. By making every element of the data available for search without knowing the questions ahead of time, and executing searches in real-time, MarkLogic overcomes the barriers that make traditional search solutions limited in scope and slow to produce the business data they are searching. MarkLogic also enables organizations to remove the traditional complexity of connecting search solutions to databases because we provide search as part of our Enterprise NoSQL database.
See on www.marklogic.com